Best Trails in Toronto that You Must Try Atleast Once
Has the pandemic robbed you of your mental sanity, emotional stability, and physical health? Witnessing the global mayhem, people are under constant stress. Frequent lockdowns in Toronto have made things worse for many local people. If you feel trapped in a rut or you have not stepped out for ages, it's time to pull yourself out and see the world around you (though not literally). You can plan out a weekend hiking in the best trails in Toronto. Whether you are a cyclist or a stroller or a fitness freak, the hiking trails have something for everyone. For making it easier, we have curated a list of hiking trails in the city that are a must-visit:
Best Trails in Toronto
Great Lakes Waterfront Trail:
It is an initiative by Great Regeneration Trust that strives to connect global communities with the water bodies. Be it a one-day adventure or a leisure walk, Great Lakes Waterfront Trail is the best. It offers a spectacular scenic view, reconnecting people with nature. Enjoy its off-road and on-road facilities and go home with happy memories.
Toronto, Ontario M8X 1Y4
Phone: (416) 943-8080
Website: https://waterfronttrail.org/the-trail/
Joker's Hill Trail/ Thornton Bales Conservation Area
Joker's Hill Trail is a popular spot for pet owners. The trail attracts a plethora of people from across the city for hiking, biking, and walks. If you have plans to visit it this summer, make sure to don footwear with a good grip. You can invite your peers or close acquaintances to join you and together you have an unforgettable evening. You can take the entrance from Mulock Drive to avoid the hustle-bustle of Bathurst Street. Pull up your socks for a hard climb as you ascend the 99 steps. Take a break from routine and unwind in a tranquil place like this.
Location:
Address: Joker's Hill Conservation Area, 17186 Bathurst St, Newmarket, ON, Canada
Phone: 905-727-7460
Website: http://ksr.utoronto.ca/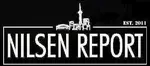 ---